Boots website
Visit Boots
Introduction
Boots have an ever growing and thriving website packed full of valuable information for users ranging from health and pharmacy, beauty and skincare, baby and child to electricals to name a few. I worked alongside a multitude of talented people at the Boots head offices in Nottingham working on creating fresh content and making user friendly pages for the site.
About the project
Working in the digital team, my tasks required on-going work on the main website, reviewing existing older pages whilst creating and maintaining new content with the aim of keeping the site fresh and current.
Using the in-house CMS, and working alongside project managers and copywriters, a variety of web pages/ sections were designed and built for the different sectors of the Boots website including Beauty, Pharmacy & Health, Mother & Baby, Parenting Club and Advantage Card.
Design & build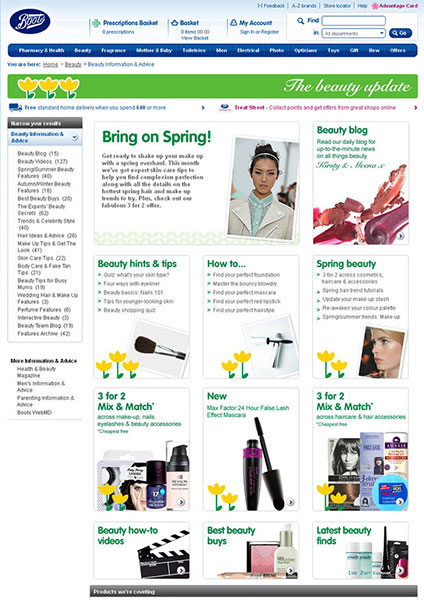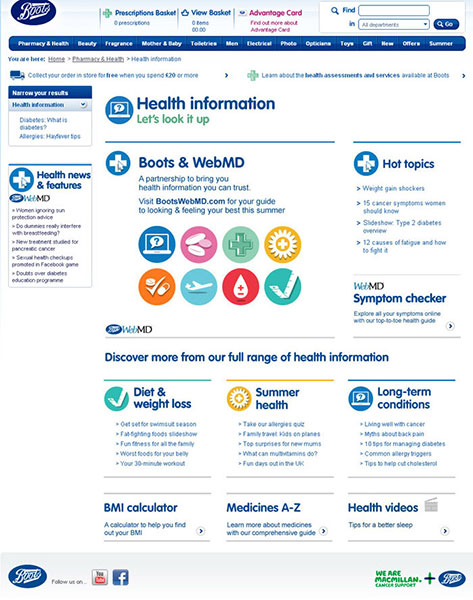 Users and audience
| Due to the variety of products being sold online, Boots cater for a huge target audience covering a range of different users.
The users are vast with an audience of all ages and backgrounds with different requirements when they visit the site with the intention to purchase. When designing for Parenting club, the users are new mothers and fathers, when covering Frangrance pages, the users are a mix of young and old and mostly women.
When you look at what it is Boots can provide through their website, the product line is huge so of course, so is the user variation. This audience can be reached not only just online, but also via TV and print.
My role
My work always began with who our users were regarding the product we were looking to advertise and sell online. This sparks other avenues of creativity helping us to achieve agreed goals and objectives. Using Adobe suite whilst always maintaining the focus on usability, we provided end users with satisfying experiences.
During discussions with other designers, developers and managers I worked using the CMS, designing and building pages & assets for the main homepage and other sections of the site. Assets built ranged from new imagery for the main hero panel through to secondary side panels for different sections ranging from Parenting club, Beauty, Spring campaigns and Mini club. The creation of new pages presented content in an easier, clearer way to digest for the end user.
Wireframes | designs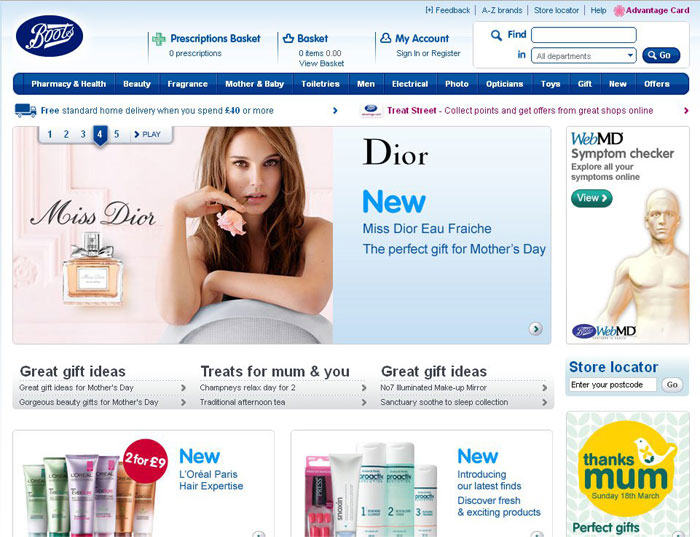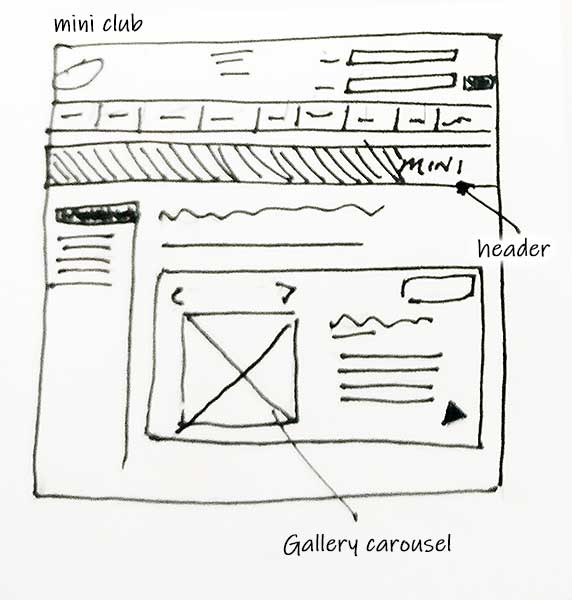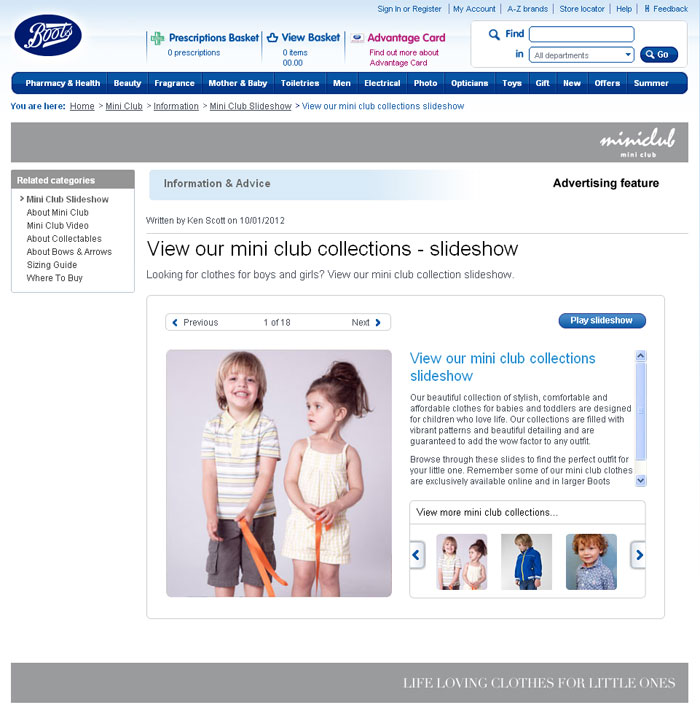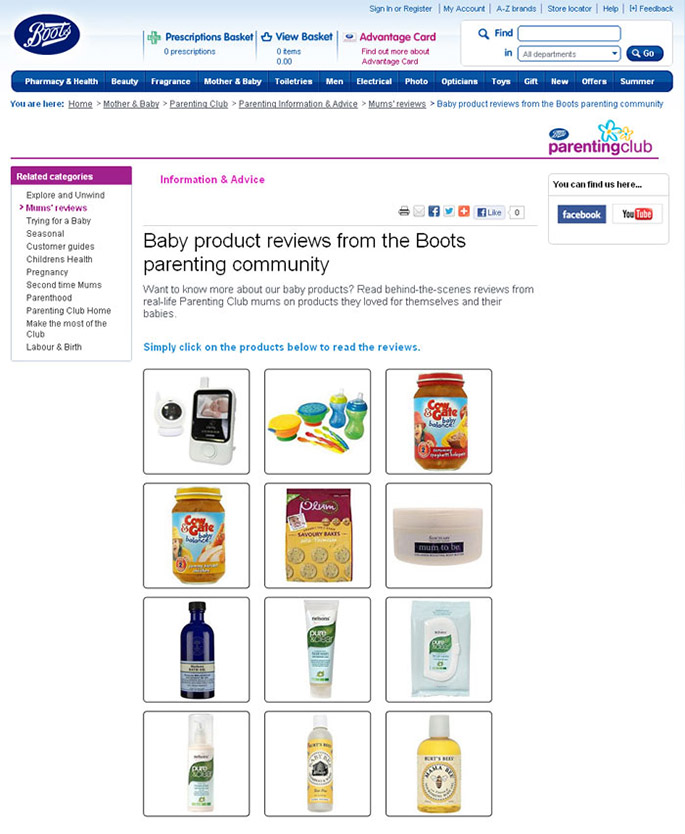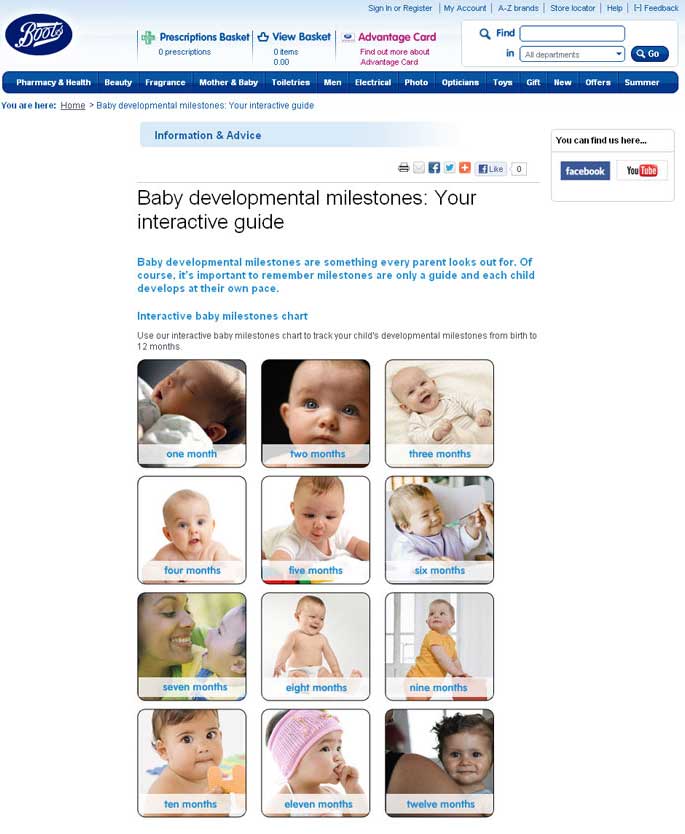 Launch | Impact
The work at Boots was interesting to me as they had many existing content pages that oddly all seemed to stick to the same format regarding layout and design.
The new pages and sections that were designed did something different with the design and were more user focussed, also proving popular when looking at the site analytics for those sections. Page visits were more frequent, time spent on pages were longer but also led to direct purchases, highlighting the user journey was working. It was clear users felt better well informed about a product and the decision to purchase was clear.
Ξ Work